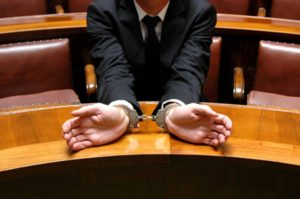 Nobody researches criminal defense attorneys when things are going well – it is only after you or someone you know is arrested, or you find out you are under criminal investigation that the thought even occurs to you. When you start looking for a good attorney it is usually because you need one…now.
But selecting an attorney is not something you should do off the cuff – it is a major decision that could have implications on the rest of your life. You wouldn't buy a car because the dealer was the first one you found online, you'd do some research and put some thought into it – and the same should be done when hiring a lawyer.
The right criminal defense attorney can mean the difference between walking out of the courtroom free or spending time in jail. The right personal injury attorney can make sure you get properly compensated for your injuries. Here are some things to consider when interviewing people to be your attorney.
Shop Around
Don't just hire the first person to call you back. There are plenty of lawyers out there and a lot of them are really good at what they do – unfortunately some of them are not so good. You have a better chance of knowing what kind of lawyer your dealing with if you talk to a few and compare what they have to say.
Most criminal defense attorneys and personal injury lawyers will offer a free consultation. Take them up on it. It is your chance to talk to the lawyer about your case and get some initial thoughts on the strength of your case and the likelihood of a successful outcome. Most lawyers are happy to provide this consultation by phone – this is a good option to allow you to get an initial impression as to whether you might want to hire them. If you get a good impression – you can schedule an in-person meeting later.
Experience Matters
How long has the attorney been practicing law? What areas of law do they concentrate on? Have they ever handled a case like yours before? Do they have trial experience?
Believe it or not, there are personal injury lawyers out there who do not actually take cases to court – they will take your case and try to settle with the insurance company, but when the time comes to file a lawsuit and get ready for trial, they bail on you. There are criminal defense attorneys who shy away from trial and try to plea you out at the first opportunity. Sometimes a plea deal is your best option – but if it's not, you want someone who is comfortable in the courtroom sticking up for you.
On the personal injury side – you want an attorney that will work hard to resolve your case without a long and painful court process, but if push comes to shove and the case must be tried, you want an attorney with trial experience by your side.
Find out if the attorney you're interviewing has handled a case like yours before, and what their plan is if they cannot come to a resolution early-on in the process.
Who Will be Handling your Case
Is the person you are talking to the lawyer who will be handling your case? Is the person you are talking to even a lawyer? Most firms use "intake specialists" or have paralegals to triage calls about new cases. They can get crucial information and pass it along to the attorney so he or she can be ready to give you a meaningful consultation. But some firms have their "intake specialists" try to get you to sign paperwork before you even speak to an attorney.
Be careful – you want to know who at the firm will be responsible for your case before you agree to be represented – and you want to know how you can get a hold of that person if you need to speak to them.
Does Location Matter?
The short answer: it depends. For a criminal case, there is no way around it. You are almost always better off going with a local attorney who practices in the county where you are charged. Criminal cases typically take multiple in person court appearances before they resolve. You'll want to be able to meet with you attorney face to face to discuss case strategy, plea options and review evidence.
In a personal injury matter – a lot depends on your comfort level. If you are comfortable with computers – paperwork can all be sent electronically. Consultations and case updates can be done by phone, video conference or via email. Most court appearance can be done remotely. Your attorney can travel as needed for other case events. As long as you are comfortable with an attorney who doesn't have an office down the street you can go with someone further away.
Trust
The attorney you choose must be someone you are comfortable with. Your attorney is going to be learning a lot about you and your life. In a criminal case they will be hearing embarrassing and painful allegations about your behavior and will be discussing those allegations with you in detail. Your attorney will expect honesty from you – and in return may have to tell you some hard truths. You will be discussing things with your attorney that you might not ever discuss with anyone else. Is this someone whose judgement you trust? Someone you believe is looking out for your interests when tough decisions must be made? They better be.
In a personal injury case your attorney will be reviewing your medical records, talking to you about symptoms or conditions you'd probably rather not discuss with anyone. They will be talking to your family members, neighbors and friends – gathering information to strengthen your case. This is someone whose shoulder you might cry on after a tough deposition and who, hopefully, you'll be celebrating with when you finally get the compensation you deserve.
Make an honest assessment as to whether the lawyer you are interviewing is a person you can see going through all of this with.
The lawyer you choose will be a big part of your life, whether the case lasts weeks or drags on for years. Take the time to make sure you get the right one. If you are feeling pressured to sign a retainer right away, or feel you are getting a hard sell – you should ask yourself who's interests that lawyer is really looking out for.
Contact or call me today at (619) 719-1087 to find out if I'm the right lawyer for you. If not – I'll be ready with a referral to someone who might be a better fit.