Attorney David Rubin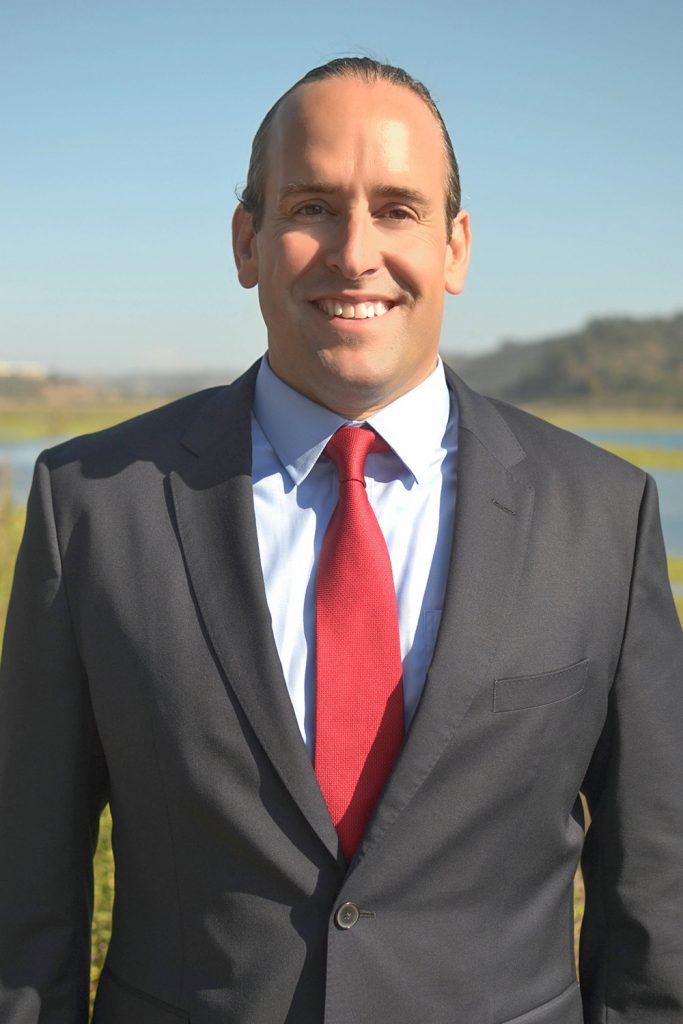 Background:
After a decade of working for various prosecutor's offices in Massachusetts and a particularly harsh New England winter – my wife and I decided to give southern California a try. The day I flew to Oakland to take the California bar exam I spend the morning standing on a snow drift in my front yard using a sledge hammer to break ice dams on the roof of my house – that was the motivation I needed to pass the test.
While my wife pursued a master's degree at SDSU, I started work for a small personal injury firm in downtown San Diego. There I took the courtroom skills I honed on the hundreds of a cases and scores of trials I had as a prosecutor on behalf of the government and put them to work for real people who were injured just going about their daily lives. After a few years negotiating with insurance companies and taking personal injury cases to trial I decided to strike out on my own – and opened Rubin Law Office, P.C.
What to expect at your free consultation:
Bring whatever paperwork you have from your case and come with a list of questions. I'll do a lot of listening for the first part of the meeting – and will have some questions of my own for you. We'll take as much time as we need – and you'll never be charged for the time we spend at that initial meeting.
The consultation is my chance to get to know your case, and your chance to get to know me. It's important for you to feel comfortable with me as your attorney – we're going to be discussing personal details of your life – and it takes time to build that kind of relationship. While it's true that cases are better the earlier you get an attorney involved, I will never pressure you into signing a contract and will give you the time you need to make this important decision.
At the end of our consultation you will walk away knowing more about the legal issues in your case, with an understanding of what next steps to take and a plan on how to get the best outcome for your case.
All my personal injury cases are handled on a contingency basis – so you don't pay me unless and until I get you money. Criminal cases are a flat fee, which you'll know before signing up.
As a sole practitioner and small business owner, I make myself available to my clients when they need me. When you hire me as your attorney you'll be able to communicate with me by phone, email and text so that you'll never be left guessing what's happening with your case.
Be nice. Until its time to not be nice.
Maybe there's a case that's made better by chest pounding and bluster – but I haven't seen it yet. The bark of the self-appointed "Pitbull" attorney always seems to quiet down when they're faced with sound legal arguments. The idea is simple – at some point in every case you're going to ask the other side for something – whether it's money in an injury case or a charge reduction for a criminal defendant. It's a lot easier to get them to give you what you want if they like you. That doesn't mean I won't got to the mat for you – it just means that when I find the argument that's going to win your case, the other side is not going to know about it until its too late.
If somebody has to keep telling you how good they are, it's probably a sign that they're not.
Life Outside the Law:
When I'm not working to win your case you can find me surfing the waters of North County (which are much warmer than my native North Atlantic), eating asado at Grand Ole BBQ, working it off at CrossFit 2120, taking in a concert with my wife at the Center for the Arts in Escondido or taking my dog for a cup of coffee and some dog biscuits at the Java Hut.
My credentials are below – once you decide you want to talk to an attorney about your case, give me a call at 619-719-1087, or fill out the contact form and I'll reach out to you.
Credentials:
Bar Admissions
California, State Bar #304744
Massachusetts, Board of Bar Overseers # 667473
U.S. District Court, District of Massachusetts
U.S. District Court, Southern District of California
Education
Suffolk University Law School, Boston, Massachusetts
State University of New York, Binghamton
Experience
Middlesex District Attorney's Office 2006-2012
Massachusetts Attorney General's Office 2012-2015
Private Practice 2015-present
Graduate, North East Regional Police Institute
Beverly Police Department, Patrolman (reserve) 2012-2015
50+ trials to jury verdict