Personal Injury Attorney in Carlsbad, San Diego County, and Riverside County 
People are injured in accidents every day in San Diego County, Riverside County and Orange County. Someone else's carelessness can leave you:
Injured
Dealing with costly medical bills
Unable to work
If you are injured because someone else was careless then you are entitled to compensation. Getting a fair amount of money for your injuries can be difficult without the proper help.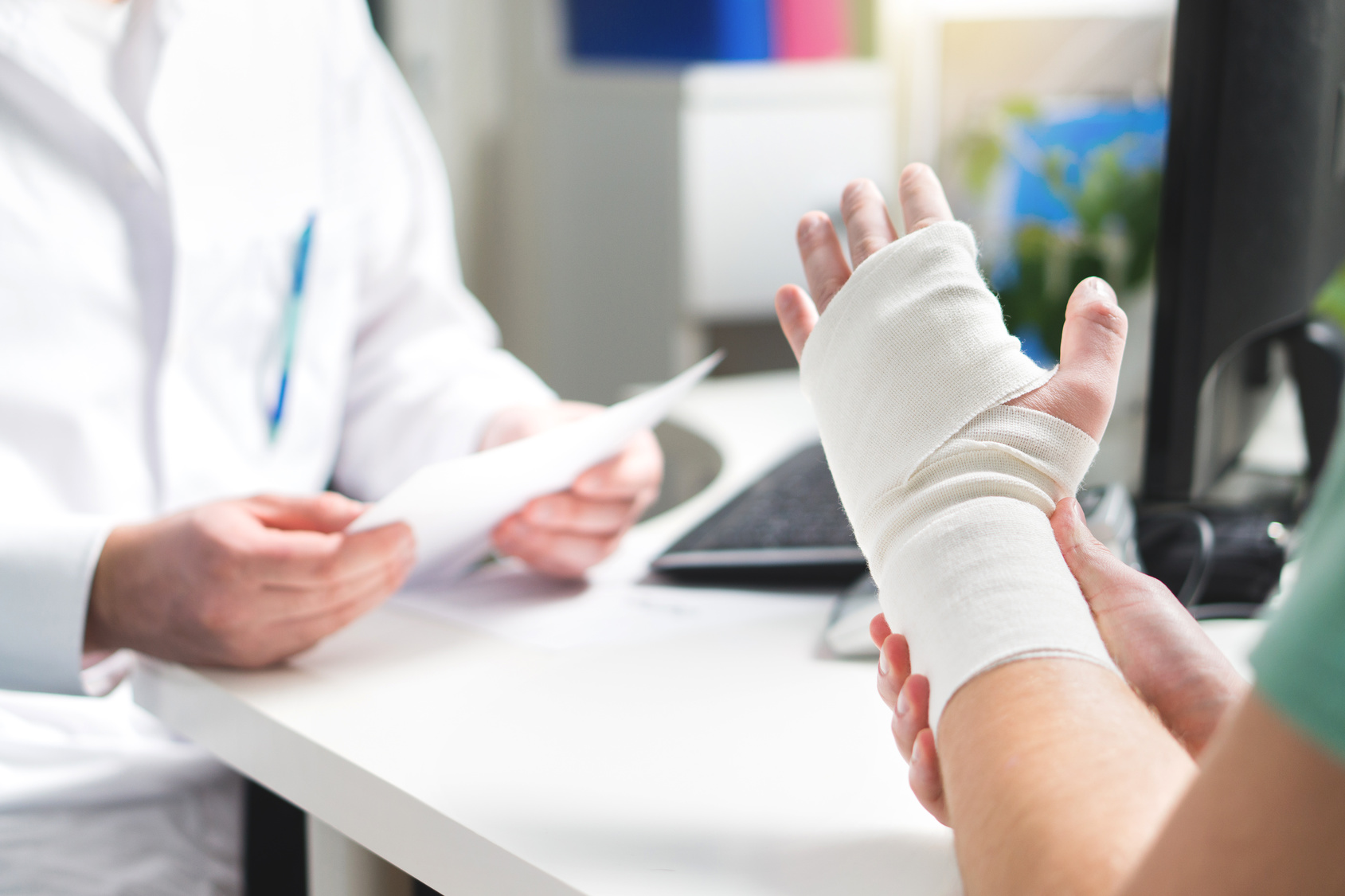 Insurance companies are notorious for making low ball offers to victims with real injuries or dragging out a valid claim until a lawsuit can no longer be filed. They are betting that that victims of negligence don't know their rights and legal options – and too often they're right.
Fighting the insurance company is complicated, stressful and exhausting. Rubin Law Office can take on the insurance company so you can spend your time and energy where it's needed most – recovering from your injuries and living your life.
Examples of Personal Injuries
I am Attorney David Rubin and I have experience handling personal injury cases. I understand how to handle legal issues associated with:
Injuries from an accident range from the fairly minor bumps and bruises to broken bones, spinal cord injuries and head injury – and everything in between. The causes of personal injuries can vary but these issues all have one point in common – they are not your fault.
Personal injuries are caused because of someone else's:
Carelessness
Negligence
Recklessness
You may be unsure if you have a case, even after receiving extensive or on-going medical care. As a personal injury attorney, I can assess your case and walk you through your legal options. Call me at (619) 719-1087 or contact me online today to begin your free consultation. Insurance claims and the court system can be difficult to navigate – I understand the process and the system and will provide the guidance you need to get you're the outcome you deserve.
Don't let someone else's carelessness leave you injured and broke. I can stand by you and make sure you are treated right.
How a Personal Injury Attorney Can Help You
Dealing with a personal injury claim on your own can be overwhelming. You should be focused on recovering from your injuries rather than arguing with insurance adjusters.
You can count on Rubin Law Office to provide you with the support you need while you heal. I'll take over the legal aspect of your case so you can get on the path to physical and financial healing.
Handling Your Paperwork
Winning a personal injury case involves a lot of paperwork. Compensation for your injuries requires:
Collecting medical and police records
Corresponding with other drivers, the DMV and insurance companies
Drafting demand letters
Rubin Law Office can investigate the circumstances of your injury and collect the evidence needed to put together the strongest case possible to make you whole again.
Dealing with Insurance Companies
The claims process is supposed to be fair and straight forward – but insurance companies don't make money if they're paying out claims. They will routinely delay, offer less than fair value and argue about who is at fault – all in an attempt to get you to give up and take less than you deserve.  I have the experience necessary to take them on and get you the best outcome possible for your case.
My goal is to get you the fair compensation you deserve with as little stress for you as possible. In most cases I can negotiate a settlement for you without ever having to file a lawsuit and without you having to go to court.
Handling Courtroom Appearances
Sometimes filing a lawsuit can't be avoided. This is where my ten years of experience prosecuting drunk driving and motor-vehicle related deaths and injuries comes in to play. I can handle the legal battle in court so that you only need to be involved when it is absolutely necessary. And when it does become necessary I'll work with you so that you are prepared and as comfortable as you can be for your deposition or trial testimony.
Compensation for Personal Injury Cases in San Diego County, Riverside County and Orange County
Medical debt is a leading cause of bankruptcies in this country. Victims of accidents are often left with high medical bills. If your injuries are the result of a third party's negligence then your health insurance will want to be reimbursed for what they pay. I have seen firsthand the financial pressure you can face after a personal injury – which is why I will fight get you paid back for your damages:
Economic Damages
Economic Damages are the out of pocket expenses that you pay or that someone else (like your insurance company) pays on your behalf. This can include obvious things like
Emergency room visits
Hospital stays
Doctor's appointments
Prescription medications
Rehabilitation services
It also include the not so obvious costs like:
Lost wages from not being able to work
Use of sick time/paid time off
Purchasing products (pillows, medical aids, etc.) to help you cope with your injuries
Visits to chiropractors, massage therapists, Eastern and holistic practices to help you get healthy again.
Non-Economic Damages
Injuries can damage more than your body. In addition to the physical pain and suffering caused by your injury I will seek to get you compensated for the following Non-Economic Damages:
Emotional and mental trauma
Inconvenience and aggravation of dealing with the accident
Disruption caused to your marriage or family
While a full recovery from injuries is not always possible, I will stand by your side and fight for you so that you can be compensated for what was taken away from you – both physically and financially.
Rubin Law Office Can Help You Today
The best time to start your case is right now. After getting medical attention – getting a personal injury lawyer on your side right away is one of the best things you can do.
If the person who injured you works for the State of California, a city or another government entity you only have six months to make a claim, or you will lose the ability to do so. If you are injured by a private person or business you only have two years to bring your case, or you will lose the ability to do.
Rubin Law Office has the experience to take on your case. I have experience helping clients like you in San Diego County, Riverside County, Orange County, and throughout southern California. I can take this burden from you so that you can focus on recovery. Let me help you get the compensation you need to move on with your life.
Take the first step to putting this episode behind you – call me at (619) 719-1087 or complete the online contact form to begin your free consultation and I will contact you as soon as possible.