DUI Lawyer in Carlsbad, North County San Diego Serving San Diego County
California's drunk driving laws (DUI) can be difficult to understand and carry serious penalties. Even if your blood alcohol content is below the legal limit you can face criminal charges for being "under the influence" of alcohol or drugs. Improperly handling a DUI charge can result in an extended loss of license, increased conditions of probation and even time in jail.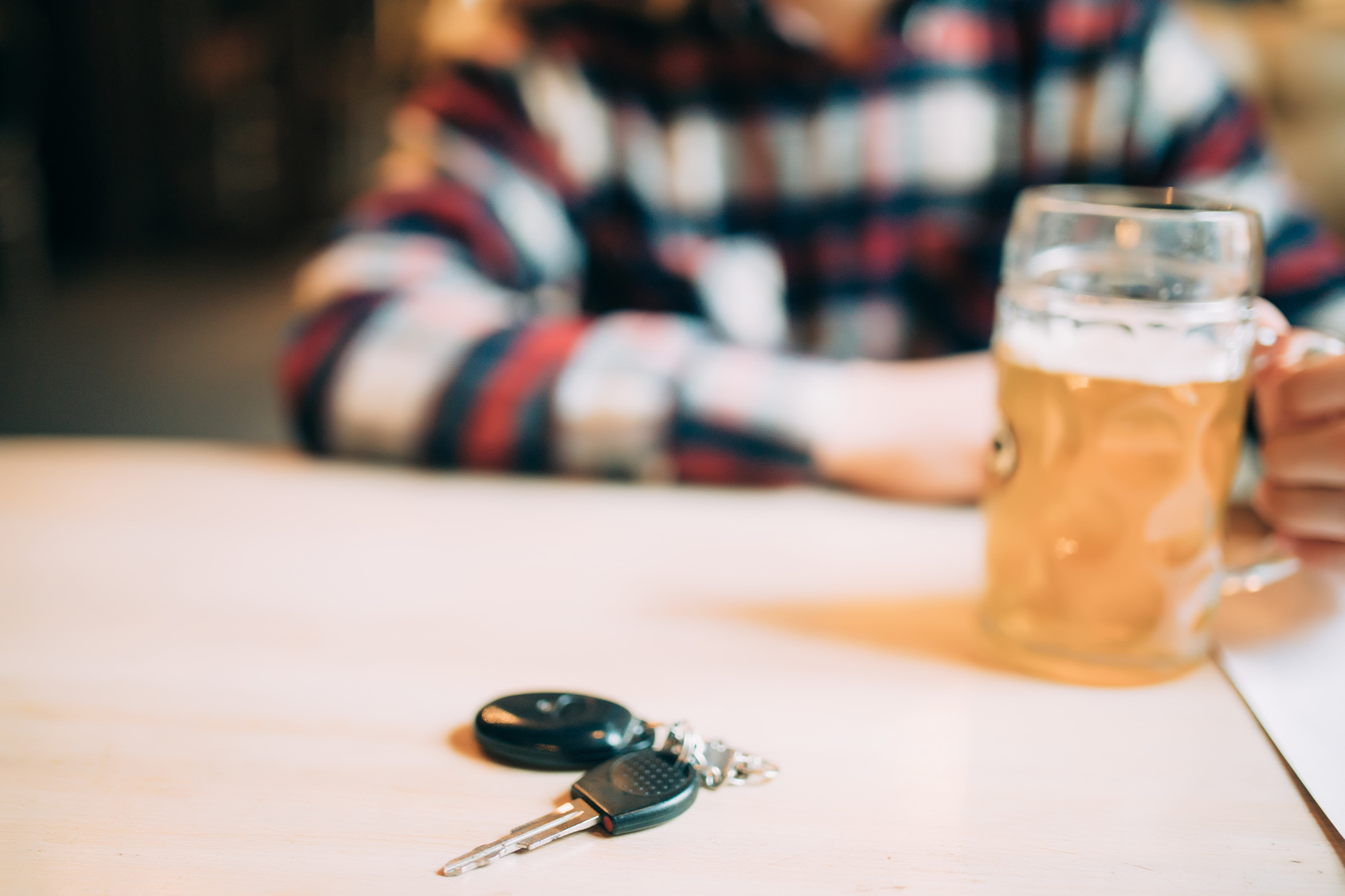 If you are charged with DUI, get legal help right away from Rubin Law Office. I'm a former prosecutor who understands the legal system. Located in North County San Diego, I can provide you with the advice and representation you need to deal with your case appropriately and effectively.
Understanding California's DUI Laws
In California you can be charged with driving under the influence if your mental or physical abilities are impaired by drugs or alcohol to the degree that you no longer show the caution a sober person would. You can be "per se" under the influence if your blood alcohol content (BAC) is above:
.01% if you are under 21 years of age or on probation for DUI
.08% if you are a driver over 21 years of age
.04% if you are a commercial driver
A conviction for a DUI charge can result in steep fines and time spent in jail. Each time you are convicted of DUI, the penalties grow steeper. You don't have to deal with these charges on your own. Call or contact me so that I can take charge of your case right now.
Handling a DUI Traffic Stop
If you are pulled over by the police stay calm. It is normal to be nervous or feel the situation is out of your control, but there are still things you can do to improve your case. You should:
1. Be Polite
Arguing with police officers never works in your favor. Provide your license and registration upon request and if asked to sign your citation you should sign it. (Signing indicates your agreement to show up for a hearing, and you can be arrested if you do not sign.) If you are asked to step from the car, comply. Do not give consent to search your car. If your car is searched, however, do not physically interfere with the officer.
Do not take this to mean that you should answer all of the officer's questions or cooperate with all requests. You shouldn't. But when you refuse to cooperate, do so politely. Being overly aggressive or rude with the police officer will be used against you as evidence that you are intoxicated. It will also make it less likely that the officer will want to cut you a break later on in the case.
2. Stay Quiet
You have the right to remain silent – use it. The police officer may try to make small talk with you or may ask you where you are coming from, how much you have had to drink, or if you know why you were pulled over. Any information you provide to a police officer will be used against you. It also gives the officer an opportunity to observe how you speak, smell your breath or make observations of your movements – all of this can be used in court to prove that you were impaired.
Politely let the officer know that you are invoking your right to remain silent and will not be answering any questions.
3. Roadside Tests
You are under no obligation to perform field sobriety tests (FSTs). FSTs are roadside tests police officers use to observe your balance or coordination and to gather evidence to support their opinion that you are indeed under the influence. These tests are difficult to complete sober, and if you have any balance issues or are nervous then chances are you will not do well on them.
Unless you are under 21 or on probation you are also not required to take a portable breath test or preliminary alcohol screening (PAS). This is the hand-held or portable breath test device a police officer may ask you to blow in to at the roadside. Do not take this test.
When asked to take field sobriety tests or a PAS politely tell the officer that you are invoking your 5th amendment right and refuse the tests.
4. Post Arrest – Blood/Breath/Urine Test
If you have been arrested on suspicion of driving under the influence (DUI) then you are required to provide a sample for testing. You can choose between taking a breath test, a blood test or – in some cases – a urine test. You should opt for taking a urine or blood test. Even though it may be more painful or intrusive, a blood test allows your attorney to have the sample tested by an independent lab – the breath test does not come with that option. Blood test results are also not known to the officer at the time he or she writes their report. This can result in a report that is more favorable to you, or that is contradicted by the actual BAC results.
A police officer may ask you to take breath test and a blood test. You are only required to take one of the tests. Chose the blood test (or urine test, if offered) and politely refuse to take a breath test.
Refusing to take any test can result in increased penalties – such as more time in jail and a longer license suspension – and additional criminal charges. You must take a test if you have been arrested for DUI, you may as well take the test that has a better chance of benefiting you.
Dealing with a DUI Arrest
If you've been arrested for drunk driving, getting an experienced DUI attorney on your side early can lead to favorable results such as:
Your case being dismissed
Your charges being reduced
A plea to a more favorable charge
A not-guilty verdict at trial.
Your actions at the beginning of your case will affect your case's outcome and the sentence you may receive.
Handling Your DUI DMV Hearing
If you have been arrested for a first time DUI the DMV will revoke your license 30 days after the arrest. You are entitled to a hearing on whether or not the DMV should suspend your license – but you must request the hearing within 10 days of your arrest. Once a hearing is scheduled, you can keep your license until after the hearing occurs. This gives you and your attorney time to build your case and get you the best possible outcome – both in court and with the DMV.
I can help you schedule your DMV hearing and can represent you at that hearing.
Let Rubin Law Office Handle Your DUI Charge Today
Waiting to get help for a DUI charge can end up costing you in the long run. Rubin Law Office can take the legal aspect of the case off your hands so you can get back to your life. As former prosecutor, I have handled hundreds of motor vehicle cases – from homicides to DUIs – and taken dozens to trial. I know what the other side will argue and how to frame your case so you get the best possible outcome.
Get the help you need by filling out our contact form or calling me at (619) 719-1087 for your free consultation today.