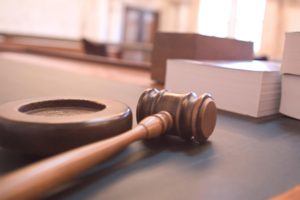 If you are seriously injured your only concern at the scene of your accident should be to get medical attention immediately – this post covers what to do to strengthen your case if you are medically stable at the scene.
A personal injury claim may be the furthest thing from your mind in the moments after an accident – your ears may still be ringing from the impact of the cars, or you may be on the floor – in pain and embarrassed after having fallen. Your first concern, of course, is your safety and the safety of those around you. But if it is safe to do so – and you are medically able – this is the time to start collecting information and documenting the scene. If someone is with you and you are too injured – ask them to help.
If you have a cell phone with you the job becomes easier – start taking pictures. Things you should be sure to get at the scene:
Car Accident
Sometimes the police don't respond to a car accident, other times they respond but don't get all the information you need. Here are some things you should document on your own:
The other driver's license and insurance information
A picture of the other driver and their car (including license plate)
Damage to any car involved in the accident – inside and out (take as many shots as necessary)
Any marks or objects in or on the roadway
A shot of the area where the accident occurred – street signs, mile markers, a street address or an intersection all help pinpoint the exact location
The names and phone numbers of witnesses (write it down – then snap a photo to back it up)
Take note of emergency responders – police, fire and ambulance – what department or agency are they from? This will be helpful in tracking down records later
Slip/Trip and Fall
One of the biggest challenges with an injury from a fall is proving what caused you to fall in the first place. Did you slip on liquid? If so, was it water or some other substance. Did you trip over a loose rug, a dangerous step or on some object that has been left out? As time goes by it gets harder to prove what caused you to fall – a photograph taken shortly after goes a long way to putting these questions to rest. Here are some things you should do:
Photograph the floor or ground where you fell, including the surrounding area
Photograph any substance or object that caused you to fall
Get the names and phone numbers of the people around – eye witnesses can make or break this type of case.
Often employees of the establishment where you fell will "forget" whether they were present when asked about it later. Getting their names, or catching a photo of them cleaning or repairing the area, will help with reminding them of the incident.
Keep the shoes and the clothing you were wearing at the time
Document your injuries as they heal – bruises tend to get worse before they get better and it helps to show your injuries at their worse.
Dog Bite
Being bitten by a dog is a terrifying experience. It is difficult to collect yourself after such an event. Collecting crucial information at the scene can strengthen your case and help maximize your compensation. Be sure to:
Photograph the dog that bit you, the dogs owner or handler and – if possible – the dog license or other identifying information
Get the owner's information – name, address and phone number
Find out the dog owner's information – Homeowner and Renter insurance policies often cover dog bites that occur even off the property
Get the names and telephone numbers of witnesses
Regardless of what caused your injury the most important thing you can do – both for your health and for your case – is seek medical attention. If it is an emergency don't hesitate to take an ambulance to the emergency room. If that is not warranted, then go to an urgent care, or make an appointment with your primary care provider. The sooner you are seen by a medical professional the sooner you can get on the road to recovery – and the sooner the paper trial begins regarding your injuries.
After seeking medical care and documenting the scene – your next step is speaking to an experienced personal injury lawyer. Contact or call me today at (619) 719-1087 to discuss your case.